Palma is too often painted with the same brush as every other European beach resort (perhaps it's the close proximity to Magaluf), but the island's capital city on the coast offers so much more than just a good tan. The white, sandy beaches are (obviously) a bonus, but the real draws are in the city's majestic architecture, leafy gardens, late-night bodegas and hip boutique hotels. It's time to throw in the towel and bring out the street map.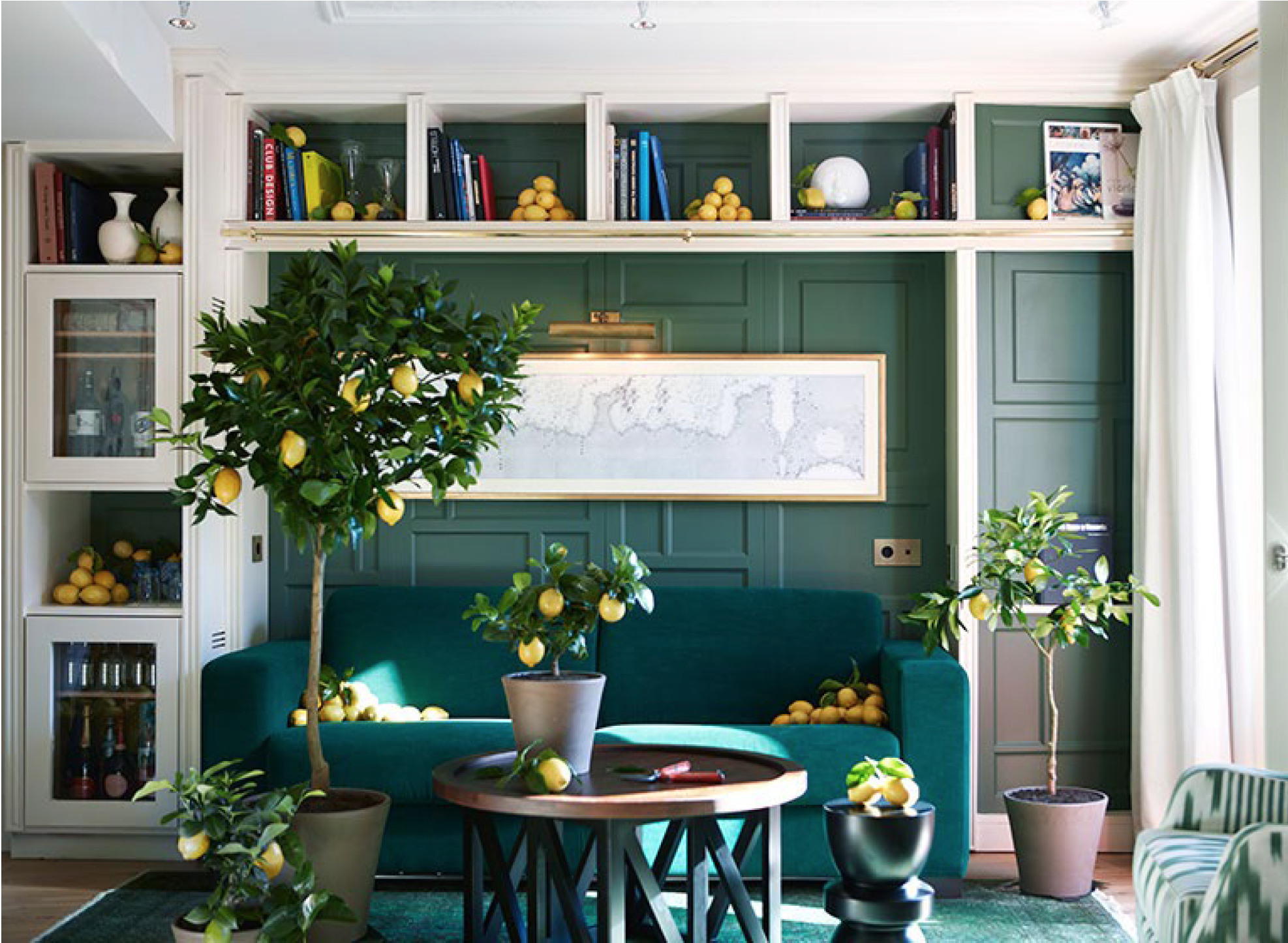 Like a scene from Amadeus, expect the unexpected; ornate candles, an abundance of fresh fruit and flowers cascading down stairs and out of every china pot imaginable.
STAY: In the last couple of years a handful of sleek boutique hotels have swooped in with in-house know how and savvy style. The newest of the bunch, Hotel Sant Francesc is a sleek 19th-century manor house where the service is effortless. Cocktails on the rooftop next to the large aqua pool are a prerequisite for any evening out on the town. For a more chilled atmosphere, there's no guilt in doing very little at Hotel Can Alomar, where the mi casa es tu casa vibe invites you to kick back on the shady terrace or take a dip in the rooftop pool. The hotel's restaurant, Tokio a Lima has become a destination in itself and a favourite amongst well-heeled locals. Overlooking the famous Plaça de Cort, Hotel Cort is Palma's go-to hotel, with its relaxed ambience and stylish décor. Comprised of 14 suites, which adhere to their very own colour palette and theme. We loved the Island Suite with panoramic views over Palma, private sun terrace and jacuzzi. Although a newcomer on the scene, its restaurant is already renowned for its tapas – ideal for a little appetiser and ice cold rosado before venturing out for dinner.
SEE: Palma is renowned for its beautiful cathedral, best visited in the evening for extra drama, but a wander around its lush green gardens and fountains by day, accompanied by gelato, is pretty splendid too. Walk east of the cathedral to see the Arab baths, which although small, are the only remaining Muslim landmark on the island. For a more unique choice head to Es Baluard contemporary museum built amongst Renaissance era sea walls. Permanent exhibitions include paintings by Miro, Barcelo and Picasso, together with local Balearic artists. Afterwards step out onto the ramparts for panoramic views. For Miro fanatics, grab a cab to the outskirts of Palma and visit the Joan Miro museum.
EAT: Palma's renaissance has been fuelled by the culinary innovators of the city. Old staples such as La Boveda remain at the forefront of Mallorquin tapas. Expect to be seated on old wine barrels and order sizzling prawns in garlic and olive oil, mushrooms in gorgonzola sauce, and wash them down with some Rioja. Word to the wise, book late and eat with the locals, or dine at 8.30pm with the tourists singing Guantanamerra. Pah! We all know the words anyway.
Join the cool kids for dinner at Sa Drassana in Santa Catalina for a modern and cool take on tapas whilst perusing radical artwork. Patron Lunares, also in the artsy district is something of a novice in a city built on tradition. A cool take on an old-style cantina, expect simple dishes made with gusto and to smash your own guacamole.
A street along from Lunares, Nuru, has gained considerable hype, as the head chef is previously from Nobu and El Bulli in Spain. Booking is essential (a month in advance advisable). Compared to Nobu it appears low key, but once the sea bream, Thai sashimi and the suckling Iberian pork leave the kitchen, you'll know you've come up trumps.
SHOP: Shopping, like any activity in the Balearics, is a pastime rather than a necessity. At present, the concept store is taking over. Walk down Calle Feliu and get lost in the higgledy-piggledy polished stone streets which have recently been given an uptown facelift with boutique shops and trendy outfitters. Tribeca concept store is packed full of artefacts for the creative, whilst next door the more modern Gerhardt Braun Project shop sells clothing amongst standout art installations together with its sister art gallery. Walk down to Rialto Living, Palma's go-to lifestyle brand; a shopping oasis of fashion, interiors and art. Pause for a fresh orange juice in their leafy café to escape the hustle and bustle of the streets.
LIVE LIKE A LOCAL: Calle San Miguel comes alive on Saturday morning. Head to the Rosevelbet bakery for a homemade berry muffin and frothy latte before stocking up on local specialities – olive oil, charcuterie treats and espadrilles. Or on the other side of town visit the flower market in the morning on Las Ramblas before indulging in a proper coffee and an ensaïmada (Spanish pastry) at Can Joan de S'Aigo. A seriously Spanish experience, with not a tourist in sight.
WHATEVER YOU DO: Don't miss a midnight visit to Abaco bar for a cocktail (or rather a giant fishbowl) guaranteed to get you tiddly in one sip. Like a scene from Amadeus, expect the unexpected; ornate candles, an abundance of fresh fruit and flowers cascading down stairs and out of every china pot imaginable. When the clocks strike 12pm, rose petals are released from the ceiling accompanied by a Beethoven symphony. It might sound kitsch and totally bizarre, but when in Palma…