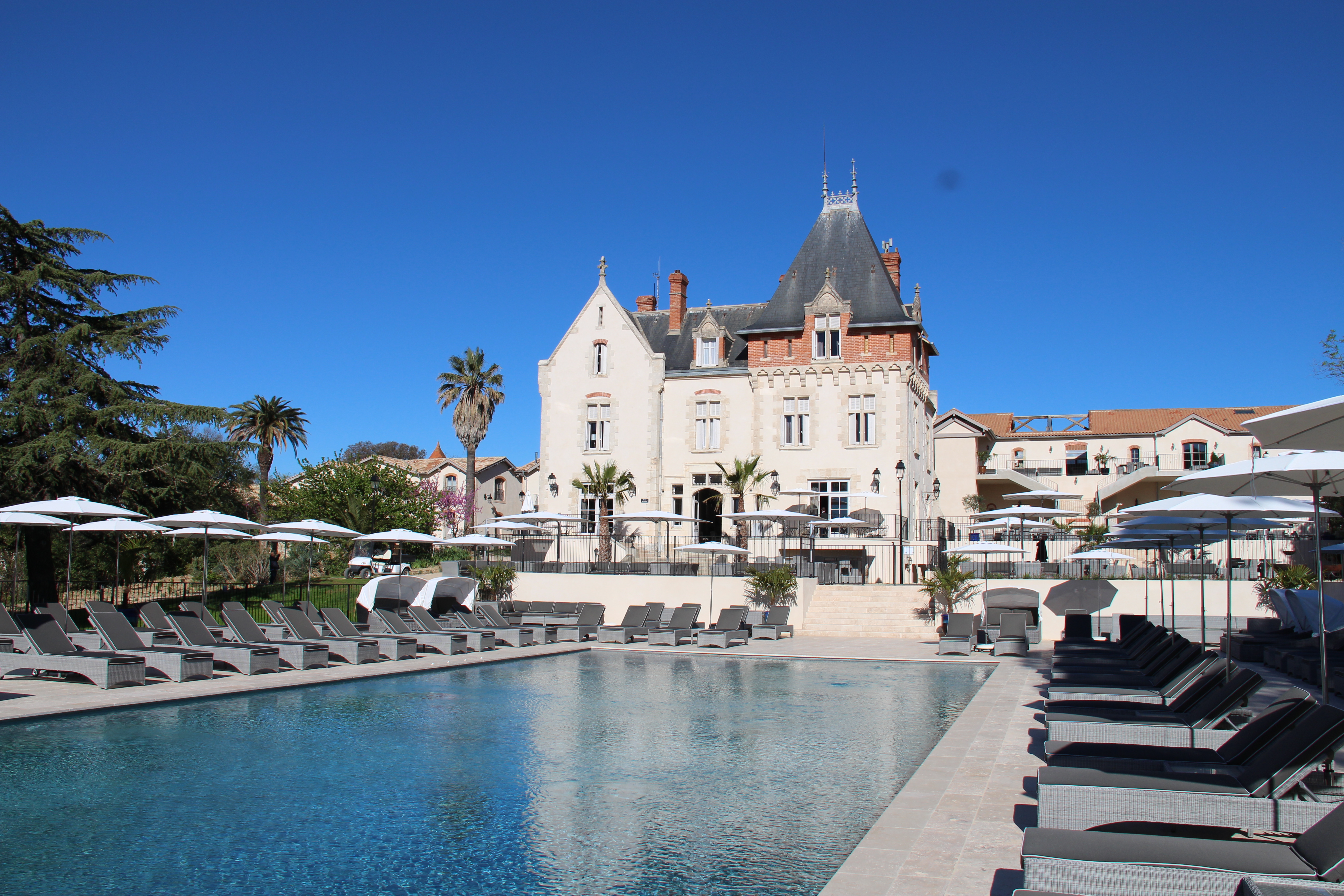 In the charming province of Languedoc, Château St Pierre de Serjac is surrounded by 80 hectares of sun blushed vineyards. Once home to the Baron Cyprien de Crozals family, the 19th century castle underwent a two-year renovation spearheaded by hoteliers Karl and Anita O'Hanlon and independent winemaker Laurent Bonfils.
Much of its former glory has been lovingly restored with vintage chandeliers, gilded mirrors, velvet chairs and Versailles panel wood floors. It's a rarity that proprietors can readily recite the origins of each piece of furniture, but at Château St Pierre de Serjac, it comes with the territory.
The result is elevated classical design within a relaxed escape and room to indulge, from the teal dining room to the speakeasy-style bar. Outside, the terrace spills out towards a 30m infinity pool overlooking endless vines and there's a panoramic spa for leisurely days.
It feels like an elite club where you can sip wine and kick back without any fuss. Fit for couples, families and Gatsby-esque parties, there's no doubt that Château St Pierre de Serjac is the region's go-to hotel.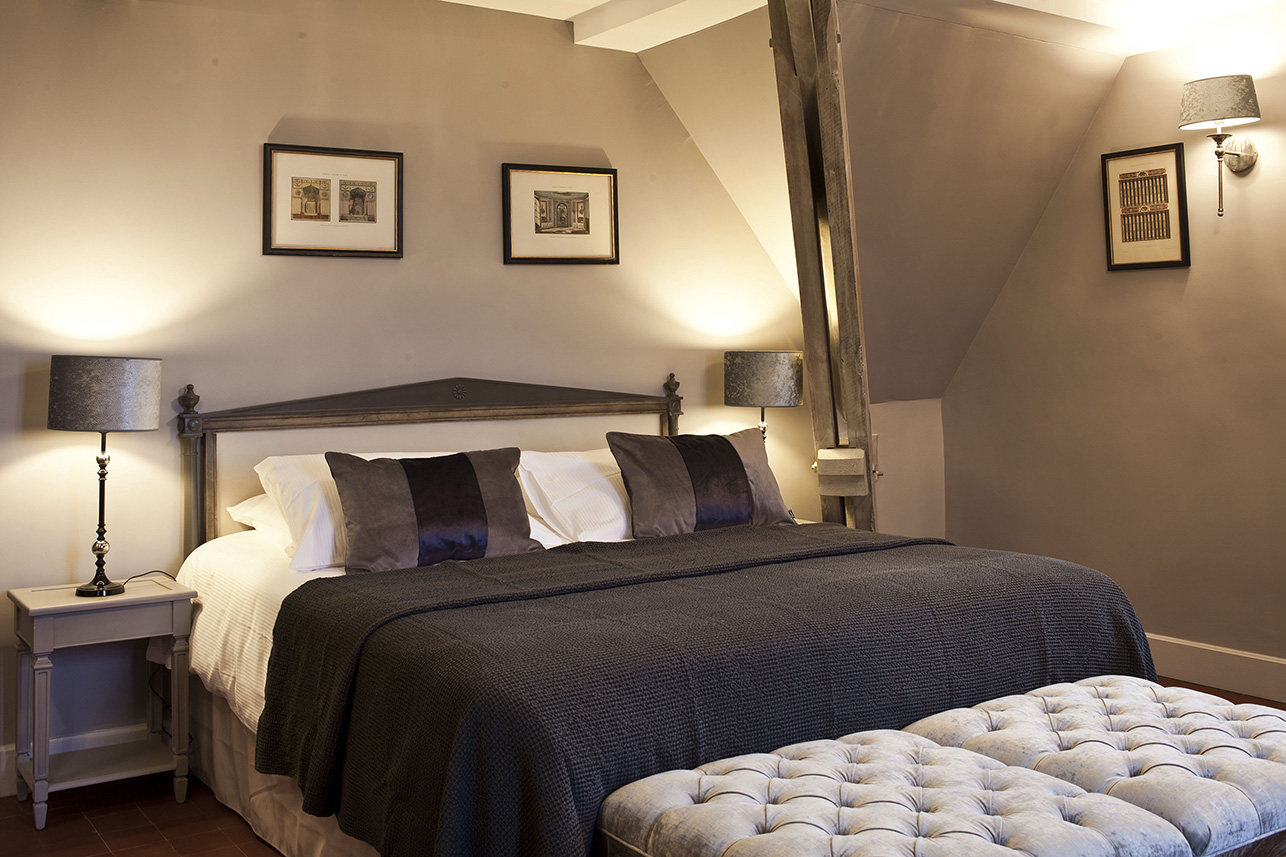 RELAX
In the summer, all the way through to late September, the 30m outdoor infinity pool draws well-heeled guests reclining on oversized sun loungers.
Château St Pierre de Serjac makes the most out of its beguiling views and the spa is of no exception. Floor to ceiling windows wrap around a 12m indoor heated pool lined with plush wicker loungers facing the vineyards. On warmer days, the doors open so that guests can soak up the sun. There is a small garden facing jacuzzi, a steam room, sauna and four treatment rooms to while away the afternoons.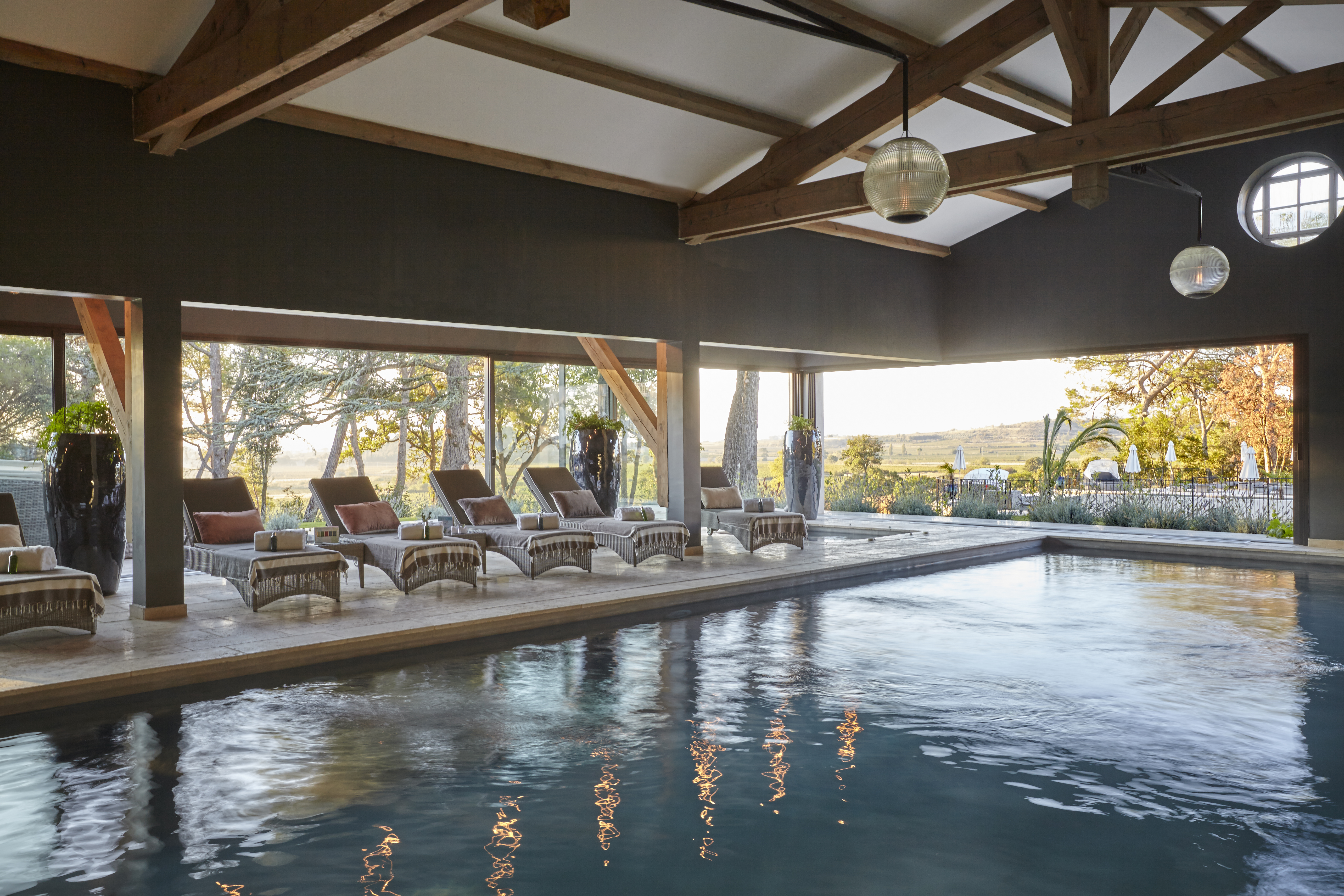 EAT
The menu is Mediterranean with French savoire faire. Michelin star winner, Ludovic Laurenty heads up the kitchen, although the château doesn't brag about this.
At breakfast, it's not uncommon to see plates piled high with freshly baked croissants, smoked salmon and cold cuts and cheeses.
For dinner, we dined on artfully presented seared scallops, succulent pieces of duck breast and delicate St Pierre fillets with lightly crumbed calamari. Seasonal vegetables add splashes of colour and are picked straight from the château gardens.
In the summer, the terrace offers a more casual menu where club sandwiches and hearty burgers anchor bottles of blush rosé.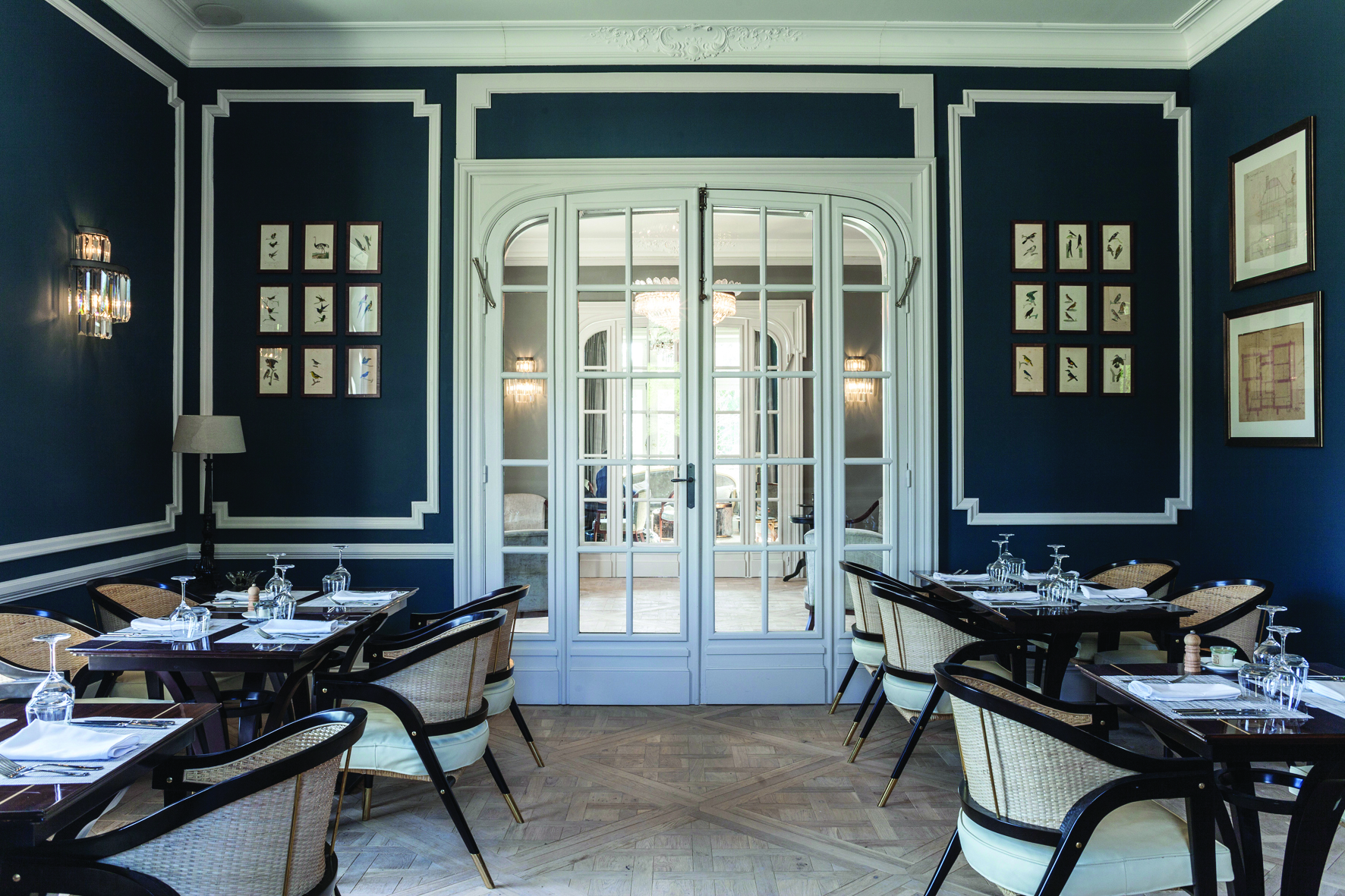 DRINK
Laurent Bonfils showcases an extensive menu of wine from his impressive portfolio. Following the château's first harvest this year, oenophiles will be in seventh heaven inspecting the giant barrels and exploring the vines with a connoisseur. The oak-smelling event space also holds regular tastings.
Although wine is the stronghold, that's not to say you can't order superlative gin and tonic.
Guests can hole up in the hotel bar drinking cocktails next to an antique fireplace surrounded by framed blueprints of the château.
Bar staff can whip up any requests with remarkable precision. We sipped on an off-the-cuff gin-based tipple perfectly blended with grapefruit, lemon, star anise and watermelon. The potato waffle bar snacks were particularly memorable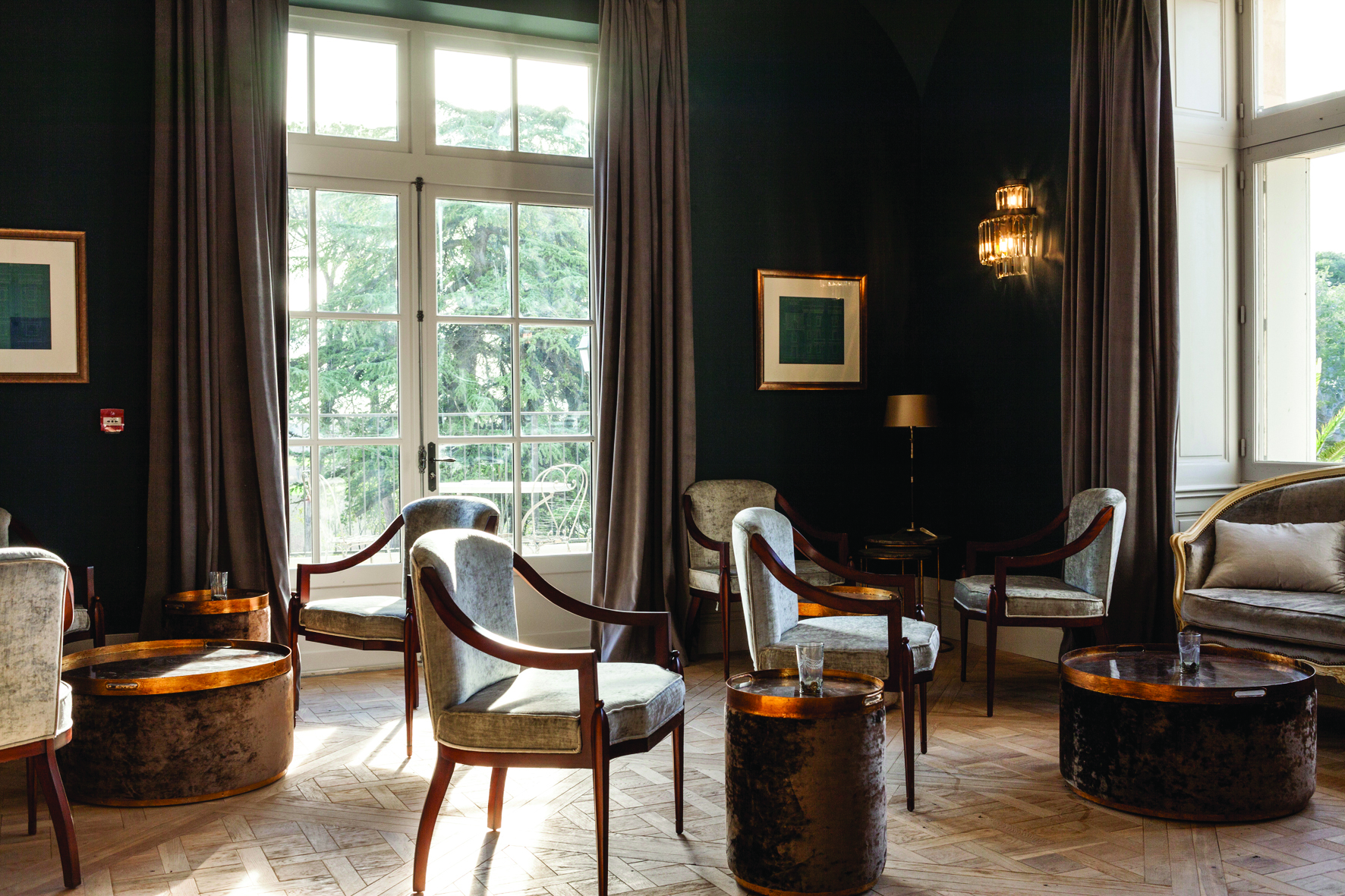 OUT AND ABOUT
The vineyards are a glorious backdrop to walking and cycling trails. Otherwise the hotel can also arrange visits to its fairytale-like sister property, Château les Carrasses for lunch and boat rides down the picturesque Canal du Midi.
On Saturday, a jostling market lines the charming town of Pézenas with stalls selling huge wheels of cheese, cans of olive oil and fresh seafood. Visitors can stroll cobblestone streets and wander down the long Avenue Verdun where dazzling antique shops hide behind weathered facades.
On the way back to the airport we visited the pretty port of Marseillan and tucked into palm-sized oysters looking out towards the oyster beds. It felt mercifully unglitzy and deliciously laidback, like much of Languedoc's charm.